QA360 Portable HiFi Lossless Music Player
Price: USD $530 (in stock)
(Exclude shipping cost)



Shipping to Worldwide by DHL/UPS/TNS/EMS-- USD $30.00

 
Description:
QLS QA360 Portable HiFi lossless music player is QLS-HiFi'stop line digital music playback equipment that integrated digital music player, DAC and headphone amplifier altogether. QA360 is based on the QA660&QA860 digital music player with dedicated improvementon the digital output circuit, along with the DAC and headphone amplifier module which we spent over 3 years on developing.

It is an all-in-one portable SD card HiFi wav music player, It offers studio-master-tape sound quality and uncompromising file playback capability, It has a high quality DAC and headphone amplifier integrated into its tiny body. The headphone output is able to drive most 8-300Ω headphone in the market.
The Single Threaded Software Framework

QA360 implemented QLS-HiFi's unique proprietary technology – the single threaded software framework. This technology ensured ultra-low jitters and high accuracy in playback of digital music by occupying the whole CPU with the single music reading and decoding program during the music playback.We keep it simple as always for supporting the simplest SD media cards only, however on the other hand we make every attempt to improve the back end qualities so providing the best value to againstthe priceto the true audiophiles. QA360 is the continuing persistence in pursuit of our belief on HiFi equipment development.
24bit/192KHz wav and DSD Support

QA360 supports Studio Master wav files in 24bit/192KHz and DSD64/1bit/Stereo. DSD files can be streamed out of the digital output in DoP format, and hardware converted to analog singles directly through the internal DAC as well.
Specifications:
Three Low jitter TCXO for PCM&DSD.
Use PGA2311 for Advanced digital volume control.
SDHC/SDXC Supports up to 128GB with FAT32.
Firmware upgradeable
MENU: English、Simplified Chinese 、Chinese Traditional.
High power Class A headphone amplifier.
PGA2311 150-Steps high-performance Digital-Controlled Analog Volume Control
4-layers PCB for all circuit boards.
Support:
- 16bit/24bit, 44.1-192Khz, DSD 1bit 64FS.
- Audio format supported:
- WAV : 16/24bit, 44.1~192 kHz.
- AIFF : 16/24bit, 44.1~192 kHz.
- FLAC : 16/24bit, 44.1 kHz~48 kHz, compression level 0~8.
- APE : 16 bit, 44.1 kHz, compression level fast and normal.
- ALAC : 16 bit, 44.1 kHz
- MP3 : 16bit, 44.1/48 kHz, 96k bps~320k bps, CBR/VBR/ABR encoding.
- CUE : ANSI / UNICODE / UTF-8 Encoding.
- DSD : DSD64 1bit, Stereo---DIFF、DSF、SACD ISO.
- Digital output: PCM / Dolby Digital output/ DTS Digital output / DSD (DoP V1.0).
Digital output: Coaxial*1(3.5mm), Optical*1(Round Port).
Analog output: 3.5mm Line Out.
- Analog Line out: 2V (RMS), frequency response 0Hz-20KHz, SNR 116dB, Distortion 0.0006%
- Headphone out: 490mW/16Ω; 245mW/32Ω; 55mW/300Ω; Frequency response: 0Hz-20Khz;
Output impedance: 0.075 ohms
DAC Chip: CS4398.
LVP: AD8620.
Battery Type: 3.7V 3000-3120mAH Li-Po battery.
Battery life: 10 to 11 hours for PCM, or 7-8 hours for DSD.
Weight: 0.26kg
Dimensions: 117x72x27mm (WxDxH)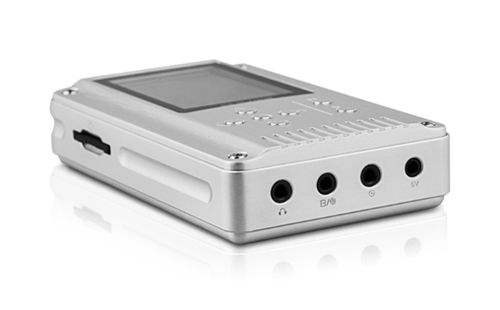 Internal PCB board:
(In order to improve the quality and sound quality, components are subject to change without notice.)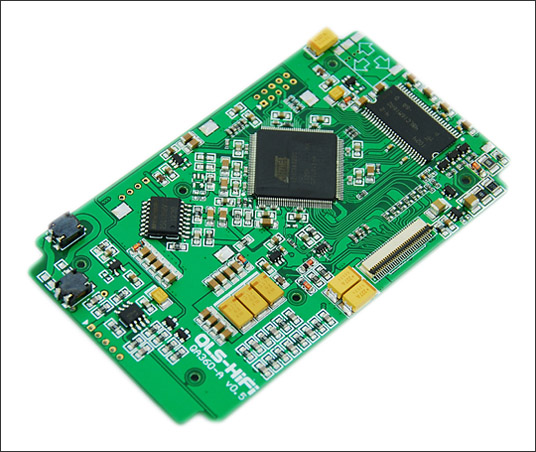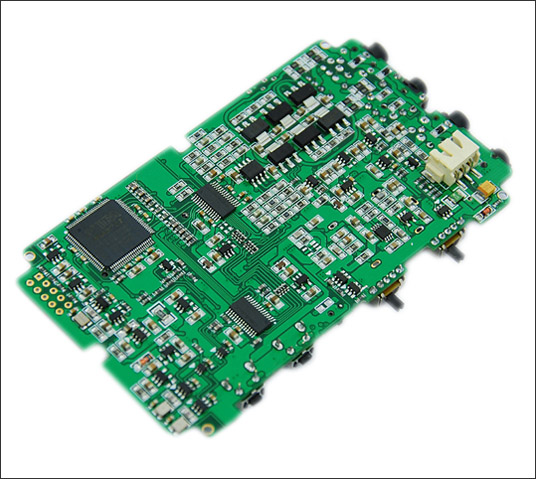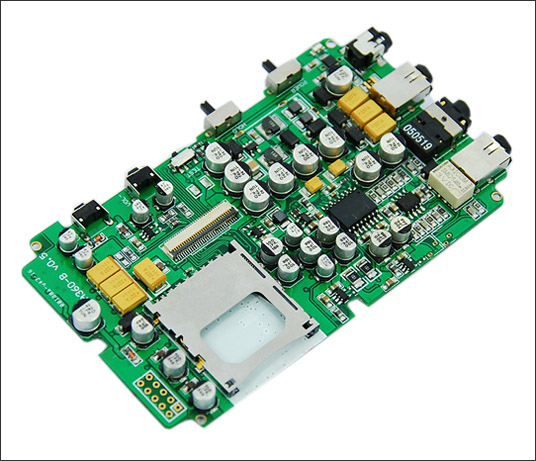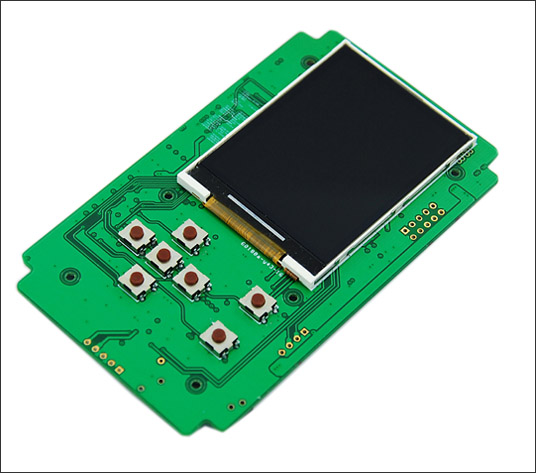 The following items are included with your Order:
QA360 Player*1
16G SDHC UHS-I Card * 1
SDHC SD USB 2.0 Memory Card Reader *1
Wall Mount DC Power Supply&Charger *1 (Input: AC 110V-240V , Output: DC 5V 2A )
USB to 3.5*1.35 DC Cable for USB Charging *1
User Guide x 1

Price: USD $530.00 (Exclude shipping cost) (In stock)
Shipping to Worldwide by DHL or TNT or UPS or EMS --- USD $30.00 about 5-10 days
If you also need other send methods or you have other any questions, Please contact us:
Your personal account manager is:
Clark chen - cxqmcu@cxqmcu.com clark_chen@aliyun.com 315392961@qq.com
Payment methods 1: Direct remittance to PAYPAL , Our paypal account: cxqmcu@cxqmcu.com



Payment methods 2:

You can go directly to our EBAY purchased online stores, and its Web site is:
http://stores.ebay.com/QLS-Microchip-pic-mcu-mpu-tools/QLS-HiFi-Audio-Product-/_i.html?_fsub=251997219&_sid=156679919&_trksid=p4634.c0.m322
--------------------------------------------------------------------------------------------------------------------------------
Payment methods 3: You alse can pay to our bank accout:
Our Bank of China Account:

A/C NO: 4766938-0188-129144-0 IN A/C WITH: TANG YAN
BENE'S BANK: BANK OF CHINA SHENZHEN BEI FANG BUILDING SUB-BRANCH
SWIFT CODE: BKCHCNBJ45A ADD: 1/F,BEI FANG BUILDING,SHEN NAN ZHONG ROAD,SHENZHEN,CHINA
POST CODE: 518033

Tip: The beneficiary name should be TANG YAN , Not is QLS Electronics.
After payment,please e-mail us the your recipient name、 recipient address、zip Code、 contact phone number.
Our Email address: cxqmcu@cxqmcu.com clark_chen@aliyun.com 315392961@qq.com

--------------------------------------------------------------------------------------------------------------------------------

Payment Method 4: Wester Union
You can select the nearest agency for westernunion, you only need my name, city and country to send money. They accept cash and online payment .After you send it, the workers of westernunion will give you a control number, i need this control number and your full name to draw money.

With more than 150 years of experience, Western Union is a global leader in money transfer services. It helps consumers and businesses send money quickly and reliably,only take 5 minutes to arrive.you can visit www.westernunion.com for more details.Also it is easy to find a close agent from this link: http://www.westernunion.com/info/selectCountry.asp and please click Find An Agent .

Here is my westernunion info:
Firstname: Yan
Familyname: Tang
Address: A4-1-3B,Qianlong Xinmao Garden,Longhua,ShenZhen,Guangdong,China
City: ShenZhen
State: Guangdong
Country: China

Note:
After payment,please e-mail us The Sender's First Name, Last Name, Total Amount, Money Control Transfer Number and address on the payment sheet, so that we can track and get the payment.
Also Please tell to us the your recipient name、 recipient address、zip Code、 contact phone number.
Our Email address: cxqmcu@cxqmcu.com clark_chen@aliyun.com 315392961@qq.com
---
SHEN ZHEN QLS ELECTRONIC TECHNOLOGY CO.,LTD. (QLS-HiFi)
ADD:Room A1502,NiuLanQian Building,MinZhi Road,LongHua Town,ShenZhen,GuangDong,China
Postalcode: 518131 TEL:0755-28187975 FAX:0755-28187976