| | | |
| --- | --- | --- |
| | | |
QA860 HiFi Digital Lossless Music Player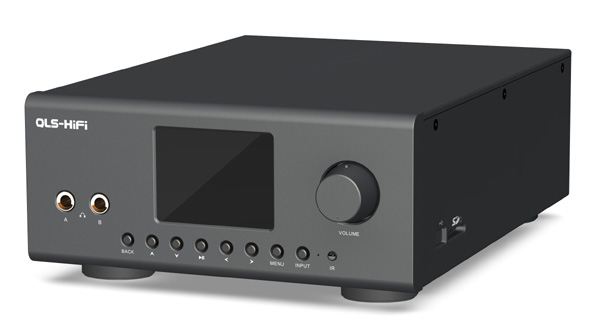 QLS QA860 HiFi digital lossless music player is QLS-HiFi*stop line digital music playback equipment that integrated digital music player, DAC and headphone amplifier altogether. QA860 is based on the hot QA660 digital music player with dedicated improvementon the digital output circuit, along with the DAC and headphone amplifier module which we spent over 2 years on developing and continuing optimizationthrough testing more than 10 major hardware version.
﹛
The single threaded software framework, the extreme-low jitter clock process circuit, the digital / analog completely separated power supply loops and full isolated mounting rooms for each module are the keys for QA860 to enter into the Hi-End world with far beyond a lot of Hi-end level desktop CD players.
The Single Threaded Software Framework
QA860 implemented QLS-HiFi*s unique proprietary technology 每 the single threaded software framework. This technology ensured ultra-low jitters and high accuracy in playback of digital music by occupying the whole CPU with the single music reading and decoding program during the music playback.We keep it simple as always for supporting the simplest SD media cards only, however on the other hand we make every attempt to improve the back end qualities so providing the best value to againstthe priceto the true audiophiles. QA860 is the continuing persistence in pursuit of our belief on HiFi equipment development.
24Bit / 192KHz wav and DSD Support
QA860 supports Studio Master wav files in 24Bit / 192KHz and DSD64 / 1Bit / Stereo. DSD files can be streamed out of the digital output in DoP format, and converted to analog singles directly through the internal DAC as well.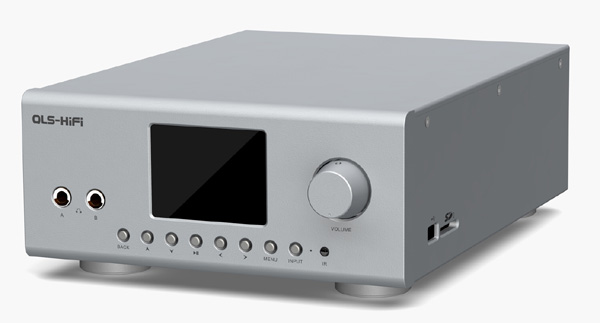 Highlights:
Dual 0.5PPM TCXO for 22.5792Mhz and 24.576Mhz.
High standard power supply design:
- 2 customized toroidal transformer for digital and analog circuits separately with vibration isolation and absorbing design, and without interfering the digital clock circuit completely.
- TI top line RF LDO for supplying the DAC chips and clock circuits, which has been proved more suitable for the digital circuit than the top line LDO of Linear Technology in our long time test.
- Mono concept in designing power supply circuit for each independent function unit.
- Schurter filter power entry module and fuses.
Pre-amplifier inside with on / off and volume control through the remote controller (AD1955 is fixed level output to process DSD, as the result the inside pre-amplifier is not functionable).
High power headphone amplifier integrated for Hi / Low impedance headphones.
Case vibration isolation design and manufacture.
4-layers PCB for all circuit boards.
Speification:
DAC: AD1955 I / V: OPA2134 x 2 LP and pre-amp: LME49720 x 3.
Headphone: LME49720 + OP2134 + TPA6120.
Support:
- 16Bit / 24Bit, 44.1-192Khz, DSD 1Bit 64FS.
Audio format supported:

| | |
| --- | --- |
| WAV | 16 / 24Bit, 44.1~192 kHz. |
| AIFF | 16 / 24Bit, 44.1~192 kHz. |
| FLAC | 16 / 24Bit, 44.1 kHz~48 kHz, compression level 0~8. |
| APE | 16Bit, 44.1 kHz, compression level fast and normal. |
| ALAC | 16Bit, 44.1 kHz |
| MP3 | 16Bit, 44.1 / 48 kHz, 96k bps~320k bps, CBR / VBR / ABR encoding. |
| CUE | ANSI / UNICODE / UTF-8 Encoding. |
| DSD | DSD64 1Bit, Stereo---DIFF﹜DSF﹜SACD ISO. |

Digital Output: PCM / Dolby Digital output / DTS Digital output / DSD (DoP V1.0).
Digital Output: Coaxial x 1, Optical x 1.
Digital Input: Coaxial x 1, Optical x 1 (up to 24Bit / 192Khz).
Analog Output: RCA x 1, XLR balance x 1.
Headphone: 6.35mm x 2
Analog Output:

| | |
| --- | --- |
| RCA output level | 2.44V RMS |
| XLR output level | 4.88V RMS |
| Frequency response | 0-50Khz |
| S / N | 120dB |
| Dynamic Range | 118dB |
| Total Harmonic distortion | 0.0007% |
| Headphone power output | 600次@120mw, 300次@250mw, 150次@5500mw, 64次@1.2W, 32次@2W |

Power: <30W
Input Voltage: AC 110V and AC 220V selectable
Dimensions: 215mm x 330mm x 100 mm
Weight: 5KG
Tips: The USB port is reserved for future upgrade, it's not functionable on QA860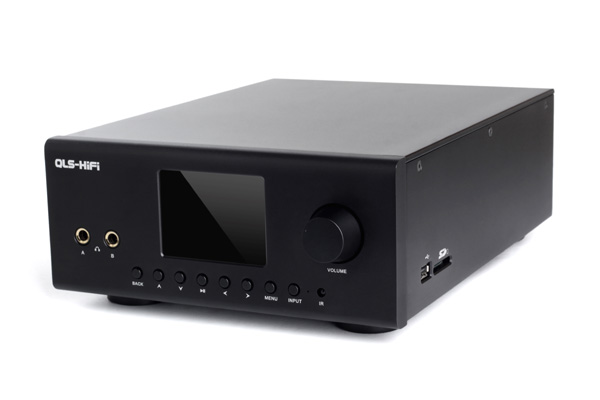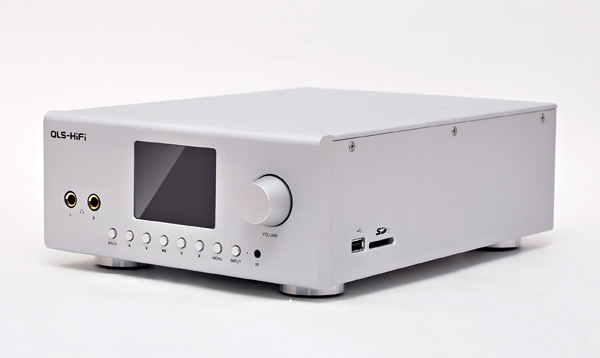 ﹛
QA860 Remotee: ( Internal AAA battery is not included )

Internal PCB board: ( In order to improve the quality and sound quality, components are subject to change without notice.)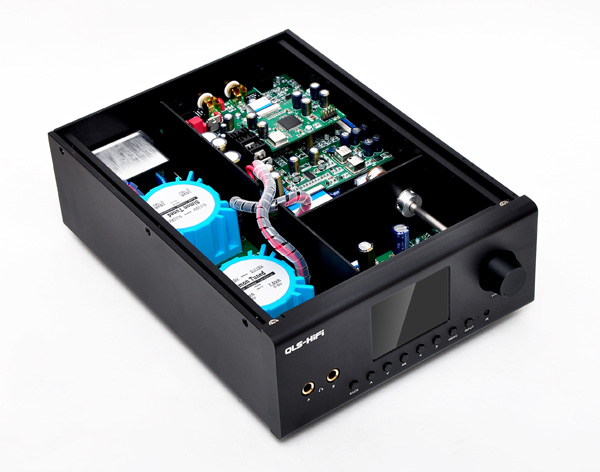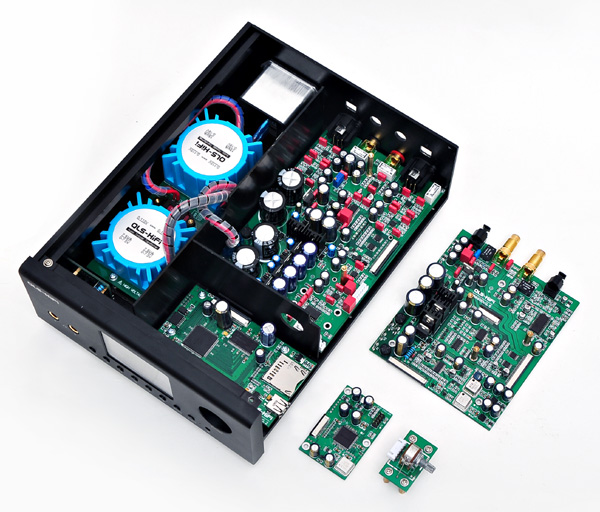 The following items are included with your Order:
1. QA860 Player x 1.
2. Remote Control x 1. ( Not include AAA battery for remote control )
3. Power cable x 1.
4. 16GB Class10 SDHC Card x 1.
5. SDHC SD USB 2.0 Memory Card Reader x 1.
6. English User Guide x 1.
At the time of purchase, please indicate the following.
Your couftry's voltage specs.

Payment methods 1: Direct remittance to PAYPAL, Our PayPal Account: cxqmcu@cxqmcu.com
Tip:
We will send good by DHL / TNT / EMS Expres, and we will declare the sending for gift with a low value(For example: USD $100.00), to reduction reciever side to pay tax or try to avoid reciever side to pay tax.
If the list have not include your country, Please contact us for get your shipping by E-mail.
E-mail: cxqmcu@cxqmcu.com / clark_chen@aliyun.com / 315392961@qq.com

Payment methods 2: You can go directly to our EBAY purchased online stores: http://www.ebay.com/itm/302545892014

Payment methods 3:
You alse can pay to our bank Accout:
Our Bank of China Account:
A/C NO: 4766938-0188-129144-0 IN A/C WITH: TANG YAN
BENE&S BANK: BANK OF CHINA SHENZHEN BEI FANG BUILDING SUB-BRANCH
SWIFT CODE: BKCHCNBJ45A ADD: 1/F,BEI FANG BUILDING,SHEN NAN ZHONG ROAD,SHENZHEN,CHINA
POST CODE: 518033
Tip: The beneficiary name should be TANG YAN, Not is QLS Electronics.
After payment,please E-mail us the your recipient name, recipient address, zip Code, contact phone number.
Our Email address: cxqmcu@cxqmcu.com clark_chen@aliyun.com 315392961@qq.com



Payment Method 4: Wester Union
You can select the nearest agency for westernunion, you only need my name, city and country to send money. They accept cash and online payment. After you send it, the workers of westernunion will give you a control number, i need this control number and your full name to draw money.

With more than 150 years of experience, Western Union is a global leader in money transfer services. It helps consumers and businesses send money quickly and reliably, only take 5 minutes to arrive. you can visit www.westernunion.com for more details.Also it is easy to find a close agent from this link: http://www.westernunion.com/info/selectCountry.asp and please click Find An Agent .
Here is my westernunion info:
Firstname: Yan
Familyname: Tang
Address: A4-1-3B,Qianlong Xinmao Garden,Longhua,ShenZhen,Guangdong,China
City: ShenZhen
State: Guangdong
Country: China

Note:
After payment,please e-mail us The Sender's First Name, Last Name, Total Amount, Money Control Transfer Number and address on the payment sheet, so that we can track and get the payment.
Also Please tell to us the your recipient name, recipient address, zip Code, contact phone number.
Our Email address: cxqmcu@cxqmcu.com clark_chen@aliyun.com 315392961@qq.com
---
SHEN ZHEN QLS ELECTRONIC TECHNOLOGY CO.,LTD.(QLS-HiFi)
ADD:Room A1502,NiuLanQian Building,MinZhi Road,LongHua Town,ShenZhen,GuangDong,China
Postalcode:518131 TEL:+86-0755-28187975 FAX:+86-0755-28187976
E-Mail:cxqmcu@cxqmcu.com